Camp NaNoWriMo: Just a Quick Motivation
Yeah, you're reading that right. Camp NaNoWriMo starts in 26 days. Dear God it's true. We just kicked our butts back in November to get our 50K and now we're preparing to do it again. A second time after if you're prepared to do the second session of camp this year, personally I'm still on the fence about that one.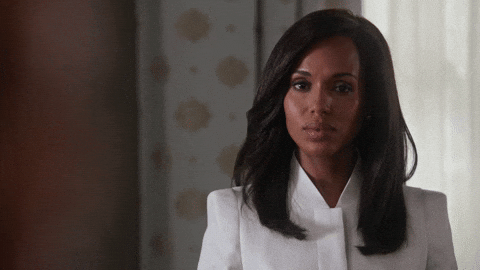 Either way, Camp NaNoWriMo is right around the corner and there's so much to do before then! As I've mentioned before, Camp NaNoWriMo has its own interesting little set of rules, being that you can choose to revise what you worked on in November or write something entirely new. Last year, I did the latter, but this year, I'm going to work on what I did in November.
That's right, I'm revising old material. I'm both terrified and excited by this decision as I am a notoriously lazy editor but this time around, I do have a clear-cut plan for the rewrite of one of my characters...hopefully that will see me through it.
I'm also excited to finally put this fun little purchase to use as I force myself through my editing this year:
(I swear I did not just get this book because it looks like a backpack.)
Personally, I made a promise to myself to complete my manuscript this year and I was serious about that. Have I already run into a few slumps along the way, even though 2018 just started? Hell yeah! Am I going to let that stop me? Hell no! I'm going to write this novel, and I'll admit, it wasn't just seeing that we were 26 days away from Camp NaNoWriMo that inspired me.
Here's in all actuality what did:
"--growing up in Mexico, I thought this could never happen. It happens. And I want to tell you, everyone who is dreaming of a parable of using genre fantasy to tell the things that are real in the world today, you can do this. This is a door. Kick it open and come in."
Yes, I watched the Oscars but I can't help it. Guillermo Del Toro is one of my heroes when it comes to story telling, and hearing him say these scrumptious little words was what gave me the swift kick in the posterior I needed. I'm kicking open that door and using Camp NaNoWriMo to help me do it.
So I encourage you to do the same. Whatever tools you need to get you there, whatever snacks, music playlists, motivational speeches--whatever--kick down your door and go right on in. Get ready for the next round of pacing yourself, buy that pretty new journal you've been itching for or book on writing you didn't buy last time you were at the book store. Time to get out of the slump and resume writing. We're 26 days away from our next challenge. Let's do this!